Lemon Myrtle Wax Brittle is a lovely alternative to traditional wax melts with the end product presenting beautifully when packaged and whilst being used 😍😍 It's a nice and easy recipe to follow and we used Lemon Myrtle Essential Oil and paired it with our Tuscan Sun Mica to get you started, but really, the possibilities are endless 
Lemon Myrtle Wax Brittle is a lovely alternative to traditional wax melts with the end product presenting beautifully when packaged and whilst being used 😍😍 It's a nice and easy recipe to follow and we used Lemon Myrtle Essential Oil and paired it with our Tuscan Sun Mica to get you started, but really, the possibilities are endless 🌈 🍋
Ingredients🍋 :
Soy Wax - 225gm
Lemon Myrtle Essential Oil - 22.5gm
Tuscan Sun Mica* - 1/4 tsp to start
Dried herbs or flowers - optional
🍋Method🍋
1. Prep a cookie sheet with baking paper.
2. Melt wax in a glass bowl over simmering water and heat to around 85 C.
3. Once melted, remove from heat and let cool to around 52 C and add your fragrance and colour.
4. Slowly pour the wax onto the cookie sheet, tapping gently on the bench to spread the wax and remove any bubbles.
5. If using, sprinkle the botanicals over the wax while it's still a liquid.
6. Leave the wax to solidify at room temp for several hours or overnight.
7. When the bottom of the cookie sheet feels cold, peel back the paper and break the wax into pieces. *Add another 1/4 tsp till you get the desired colour.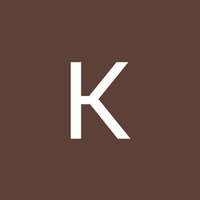 Kerry Pearson